Poster reception
A reception with food and drinks will be held during the poster session on Monday 15th of July between 18:00 and 20:00 at the Prague Congress Center.
Social event
The social event will be held on Tuesday, July 16th, from 19:00 to ca 22:00. The event will take place at Letenský zámeček located in a park above the old town with a scenic view of Prague. For a tour of the place look here.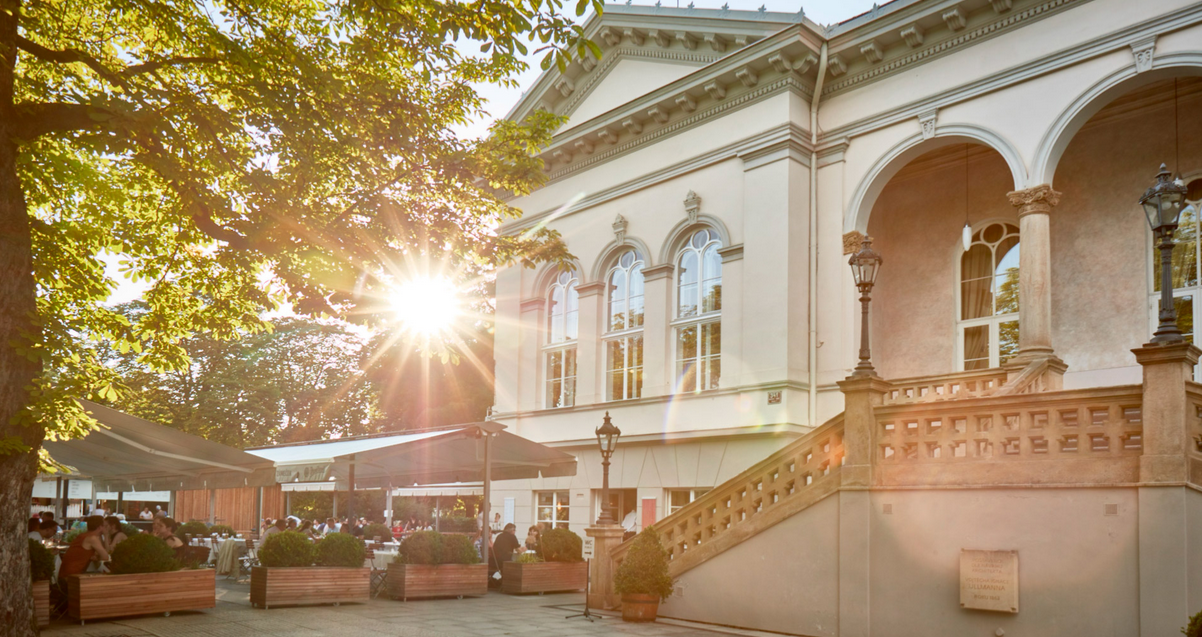 Dinner will be served in a barbecue buffet style including appetizers and salads, grilled specialties, desserts, and free drinks. We will have the opportunity to enjoy music from a live band!
Transportation from Prague Congress Center to Letenský zámeček
There is no organized transportation to the event, however, the site is easily reachable by public transport. Registration to the conference includes a free public transport pass for the duration of the conference.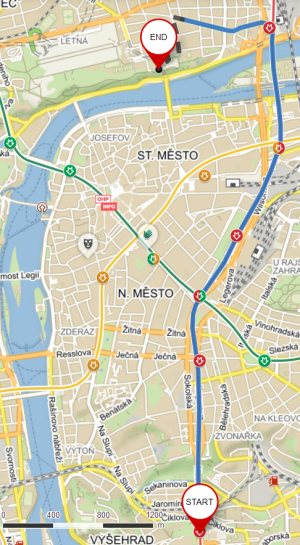 We suggest the following route to Letenský zámeček (ca 30 minutes):
Take metro line C (red) from Vyšehrad to Vltavská (5 stations, ca 10 minutes).
Take any tram nr. 1, 8, 12, 25, 26 to station Kamenická (2 stops, ca 5 minutes).
The rest (ca 650 m, ca 12 minutes) on foot:

Continue ca 100 m in the direction of the tram.
Turn left to Kamenická street, and go south until you hit the park.
Turn right, and continue ca 100 m along the park.
Turn left, enter the park and continue ca 150 m to Letenský zámeček.

The detail of the route after you get out of Metro at Vltavská is shown in the following map: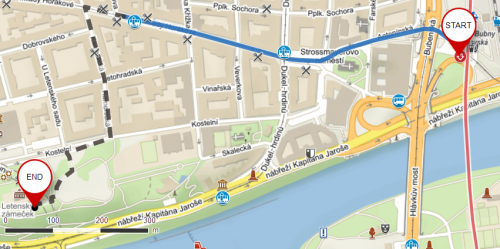 Blue line: tram Vltavská - Kamenická
Black dashed line: on foot from Kamenická to Letenský zámeček